A Letter from Dr. Warren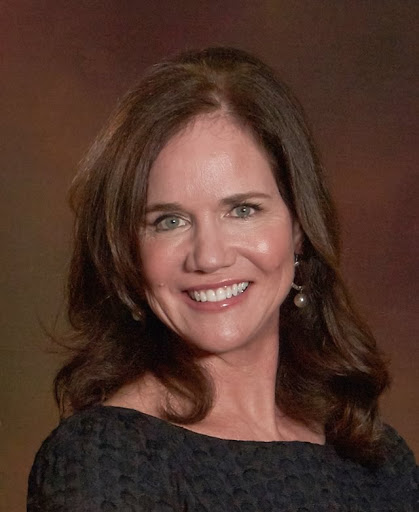 Several years ago I became aware that the specialty of gynecologic surgery was not keeping up with advancements in surgical techniques and technologies. I don't know of a surgical speciality where there as much disparity in care as there is in gynecologic surgery. In 2008, I had the opportunity to be featured during the hysterectomy segment on the CBS Evening News with Dr. Jon LaPook and Katie Couric. I wish that I had had a simple way to explain and "brand " minimally invasive surgery much like the pink ribbon brand helped open up the conversation and education about breast cancer. During my media interviews I thought that laparoscopic and minimally invasive surgery were difficult terms to understand for the non-medical person. In 2011, I thought of Pass the Pearls to help make information about women's healthcare and specifically, gynecologic surgical care easier to understand and access.
In 2013, the numbers of minimally invasive surgeries for women have improved, but not fast enough for those who are still undergoing more invasive surgery than is necessary. There are over 600,000 hysterectomies performed in the United States every year and about 50 percent of cases are still done with a large "open" incision that require longer hospital stays, increased pain and suffering, and higher costs.
The mission of Pass the Pearls is to help educate communities and grow awareness about minimally invasive surgery for women. We want to help women gain access to the best care. Recently, we have expanded to including information about healthcare for women. On our new site you will find information about hormones, supplements, weight control, and breast health just to name a few important topics.
The logo of Pass the Pearls and the jewelry design was inspired by the ancient symbol for female. The ring represents the small-incision surgery done with minimally invasive techniques, and the pearl represents the wisdom that is passed along among healthcare providers and among women. Pass the Pearls encourages women to share information about healthcare and minimally invasive surgery.
Proceeds from the donations go to Pass the Pearls educational outreach and to help woman gain access to minimally invasive surgery.
Pass the Pearls is a call to action to share important health information with each other so that women who need gynecologic and surgical care will be able to ask for the least invasive option. We want all women to know about gynecologic surgery just like we ALL know that if we had to have our gallbladder surgery that it would be accomplished with small incisions and on an outpatient basis.
Thank you for your help in passing the pearls to the women you know!
Lori L. Warren, MD
About Dr. Warren, Founder of Pass the Pearls
Dr. Lori Warren was born in Ithaca, NY. She received both her Bachelor's degree and Medical degree at the University of Kentucky, and completed her residency training at Tufts University, Boston, MA. She is board certified in Obstetrics and Gynecology.
She is a gynecologist and a partner with Women First of Louisville. As a Minimally Invasive Gynecologic Surgeon, Dr. Warren has worked to train other surgeons in less invasive surgical procedures. She is an Assistant Clinical Professor at the University of Louisville, Dept. of Obstetrics and Gynecology. Dr. Warren is the Co-director for the AAGL Minimally Invasive Gynecologic Surgery Fellowship with the University of Louisville. She is passionately devoted to reducing the large number of unnecessary abdominal "open" hysterectomies performed in the United States. Dr. Warren's goal is to inform women about their surgical options and to help women gain access to the best and least invasive procedures.
Meet our Board
| | | |
| --- | --- | --- |
| EXECUTIVE BOARD: |   |   |
| Lori Warren, MD | Louisville, KY | President |
| H. Lee Warren | Louisville, KY | Vice President |
| Herbert L. Warren | Louisville, KY | Secretary |
| Martin N. McClelland | Louisville, KY | Treasurer |
|   |   |   |
| BOARD MEMBERS: |   |   |
| Kim Statler | Louisville, KY | Executive Director |
| Jessica Shepherd, MD | Chicago, IL | PR & Minority Advocacy Chair |
| Kenneth C. Plotnik | Louisville, KY | General Counsel |
|   |   |   |
| ADVISORY BOARD: |   |   |
| Cindy Borders, DMD | Louisville, KY | Jewelry Designer |
| Roger Brecheen, MD | Jackson Hole, WY |   |
| Terry Ely, RN | Louisville, KY |   |
| Kathy Kelley | Dallas, TX |   |
| Lady Booth Olson | Great Falls, VA |   |
| Ann Sarnoff | New York, NY |   |
|   |   |   |
| EDITORIAL BOARD: |   |   |
| Rebecca Booth, MD | Louisville, KY |   |
| Andrew Brill, MD | San Francisco, CA |   |
| Joy Brotherton, MD | Los Angeles, CA |   |
| Vincent Lucente, MD | Allentown, PA |   |
| Thomas Lyons, MD | Atlanta, GA |   |
| Steven McCarus, MD | Orlando, FL |   |
| Resad Pasic, MD, Ph.D. | Louisville, KY |   |
| Linda Shiber, MD | Louisville, KY |   |
| Rebecca Terry, MD | Louisville, KY |   |
| Caroline Johnson | Lexington, KY | Student Editor |